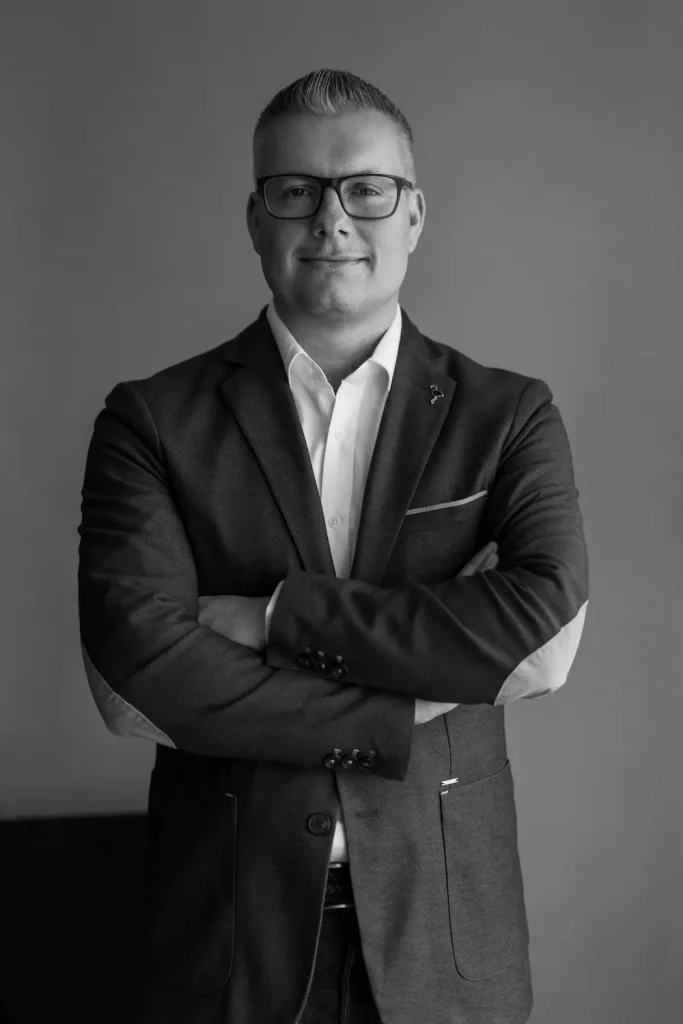 SET ON QUALITY MINIMIZE RISKS
ANDREAS KRÄMER, CONSULTER FOR HAIR TRANSPLANT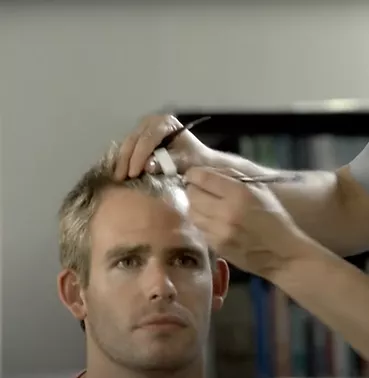 HAIR TRANSPLANT ONLINE ADVICE FROM HAIRFORLIFE ► MINIMIZING RISKS
Many people in Germany, Switzerland and Austria suffer from hair loss, receding hairlines, bald or leaky spots. But what can you do about it? 
The last option is hair transplantation, but the search for really experienced and renowned specialists / hair surgeons turns out to be difficult. Unknown to many, hair surgery is NOT taught in universities. Even if a doctor has been trained as a plastic surgeon, this is completely new territory for him at first! A specialist title alone is therefore of no importance and does not say anything about the quality at first.
A hair transplant, however, describes an intervention on the human body and brings with it numerous risks, from inexperienced hands with poor growth rates, through thick transplants with the wrong direction of growth and toilet brush design, to completely gutted and unsightly donor areas / hairlines.
Due to an increasing number of providers, the risks of hair transplantation are rising sharply and there are more and more victims of botched hair operations. It is advisable to be very careful when choosing a hair transplant provider!
LEARN MORE VIA ANDREAS KRÄMER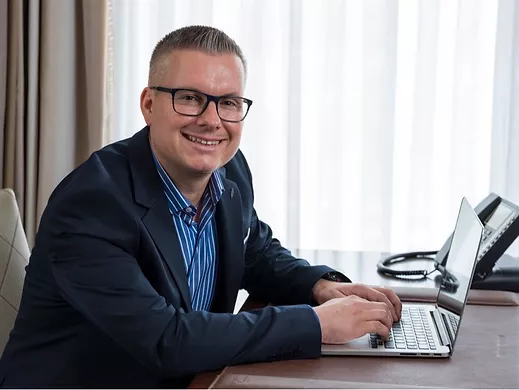 LEARN MORE VIA ANDREAS KRÄMER
"Find out more about me, Andreas Krämer, my career path, about important stages in my life and how I ultimately became a hair transplant consultant through my own experiences. If you have any questions about hair transplants, please do not hesitate to contact us! "
HAIR SURGERY IS NOT TAUGHT AT ANY UNIVERSITY: A MEDICAL SPECIALIST TITLE IS NOT A LICENSE FOR HAIR TRANSPLANTS
Unknown to many, hair surgery is NOT taught in universities. Even if a doctor is trained to be a plastic surgeon, as Dr. Neidel from Germany in the article, errors and dangers of a hair transplant, expresses , for this first time completely new territory! A specialist title alone is therefore of no importance and does not say anything about the quality at first.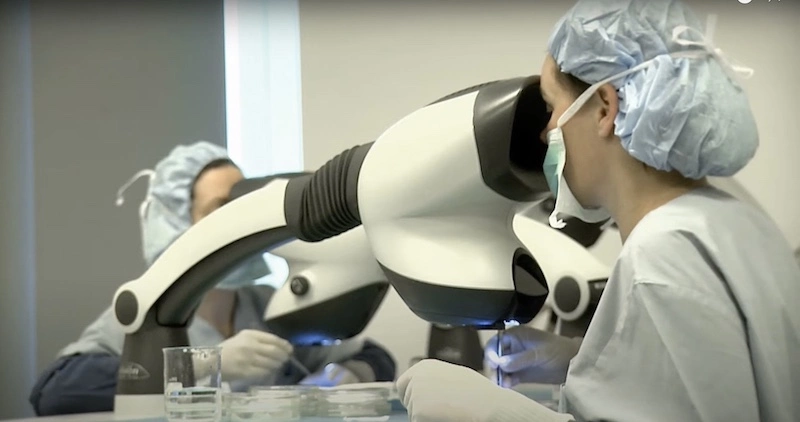 LACK OF SPECIALIZATION, LITTLE EXPERIENCE AND PROVEN RESULTS, INCREASING RISKS
There are now numerous clinics and doctors on the market, but often clinics are not specialized in hair surgery, or the treating doctor has little experience, or overall results can hardly be proven, or the operation is carried out by different doctors and teams (often in clinic groups ), which renders the proven results obsolete if the doctor and team responsible for the result do not operate at all.
ErfahrungsberichT von BEn -Citymanager von Hasselt
EXPERIENCE REPORT FROM Francesco
HAIR TRANSPLANT ADVICE FOR FULLER HAIR SINCE 2004
Since 2004, Andreas Krämer from Germany has been providing female and male hair loss sufferers in Switzerland with expert advice through his online consultation service, helping them to find renowned and experienced hair surgeons with sufficiently proven results and to minimize the risks.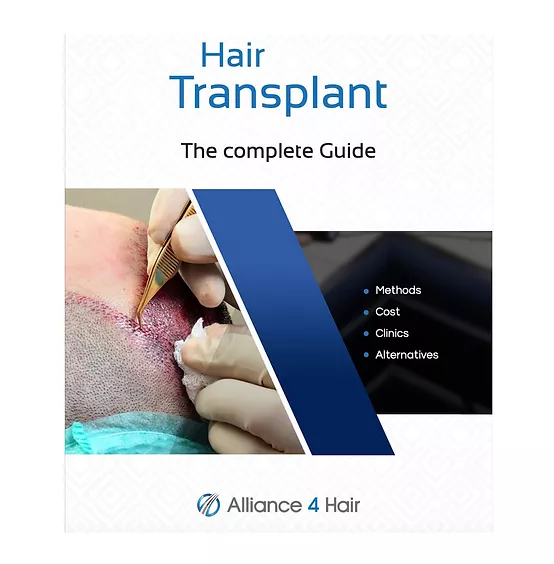 HAIR TRANSPLANTATION BOOK
Andreas Krämer is co-author of the English patient book "Hair Transplant: The complete Guide" published by Alliance4Hair (alliance4hair.com) in 2021. 
DERMATOLOGEN ADRESSEN LISTE DEUTSCHLAND, Österreich, Schweiz
Eine Haartransplantation kann grundsätzlich nur nur bei androgenetischer Alopezie durchgeführt werden. 
Ein Hautarzt/Dermatologe kann die genaue Art des Haarausfalls ermitteln und ebenso können Haarausfall-Medikamente wie Finasterid und/oder Minoxidil empfohlen und verschrieben werden, welche den erblichen Haarausfall stark verzögern, oder gar stoppen können. Finden Sie hier eine Liste von Hautärzten grössere Städte in Deutschland, Österreich und in der Schweiz..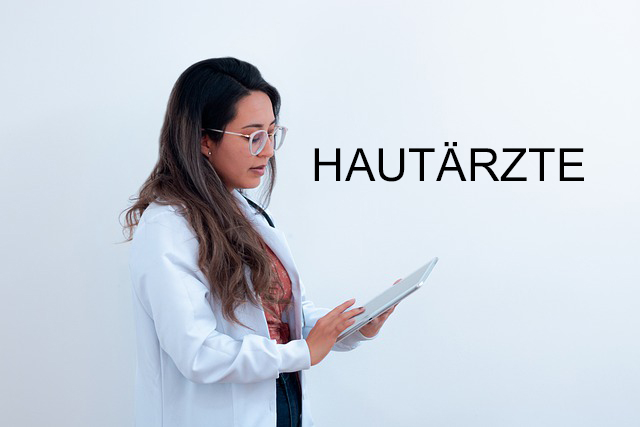 With the Hairforlife hair transplant online consultation service, I have been supporting people on their way to more hair splendour through a hair transplant since
Read More »
Read more detailed information, articles, before and after cases and news on my blog!