About Andreas Krämer and Hairforlife
Hair transplant Consultations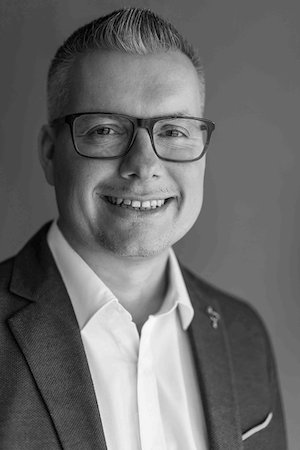 ---
"Read some informations about me, Andreas Krämer, the owner of Hairforlife. About my Career journey, important stations in my life and how I finally became a hair transplant consultant through my own hair transplant experiences"

Andreas Krämer
---
Hello, I am very pleased about your interest!
My name is Andreas Krämer (46), I am the initiator and owner of Hairforlife. As a native of Saarbrücken (Germany), I am working since many years with a permanent location in Kreuzlingen on Lake Constance (Switzerland).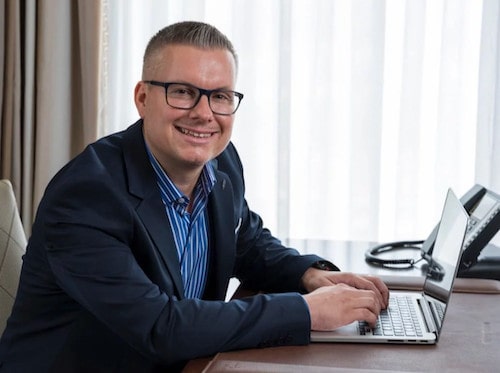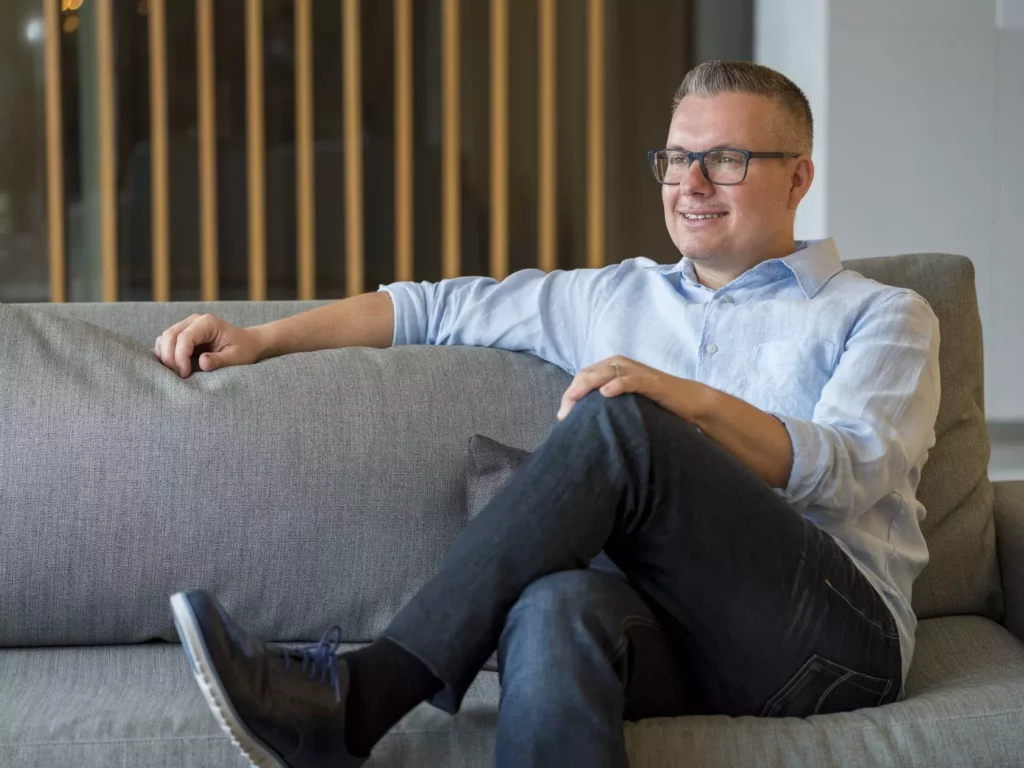 In addition to the day-to-day business of my activity, which also involves visits to cooperating doctors, seminars and congresses worldwide, not least in the sense of Hairforlife quality assurance, I am in the meantime also the proud and happy father of now in the meantime 2-year-old wonderful triplets. Three little rascals at once: Three times the joy, but also three times the work :-)!
---
---
In the meantime, I inform and advise my clients via online consultation on everything concerning their planned hair transplantation, because this opens up the possibility for me to organize my business and private everyday life as a father of 3 children much more flexibly and to continue to be there for my clients throughout their stay in international terrain.
Since the age of 17, I was concerned about my hair status, and at the age of about 22, the first receding hairline appeared, which meant that I could by no means come to terms with the development and the new situation. In 1997, I therefore decided to have my first hair transplant. This was followed by further procedures with different techniques and results (see also Hair Transplantation experience reports Andreas Krämer). These experiences were the main reason for my decision to become active in this field myself and to help other hair loss sufferers on their way to new hair.
After several years of intensive study of all relevant topics and facts concerning hair transplantation, I founded the Hairforlife consultation center in 2004 and have been working as a freelance counselor since then, dealing exclusively with the topic of hair transplantation. During this time and also today, I regularly visit clinics/doctors worldwide (clinic and doctor visits by Andreas Krämer) to assess the respective hair transplant techniques. Thus, over the years, I have been able to see a great many results internationally based on a wide variety of techniques. Furthermore, I continuously attend congresses on the subject of hair transplantation.
Hairforlife Hair Transplant Consultancy – Hairforlife since 2004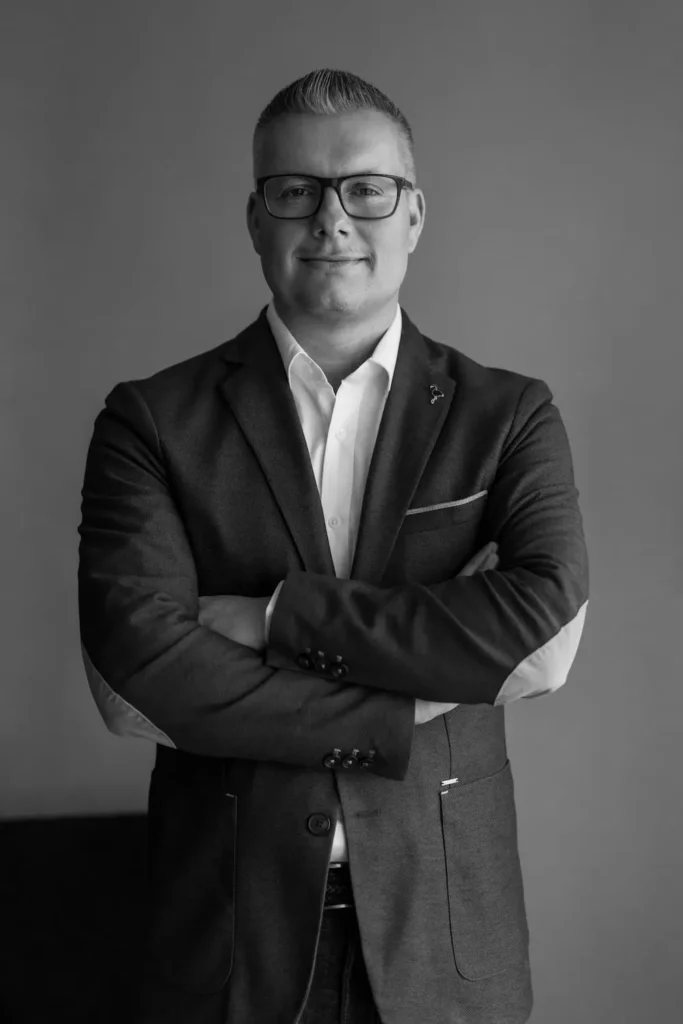 I am pleased to be able to pass on my know-how and experience to interested patients in the course of comprehensive consultation since 2004. The Hairforlife online consultation service for hair transplants has the objective of informing and supporting those seeking help so that they can find a reputable, renowned, and experienced doctor for the purpose of their personal treatment. The service provided by Hairforlife/Andreas Krämer includes not only free information and a free online consultation, but also the recommendation/placement of a doctor who specializes in the individual situation and, in addition, the care of the patient before and after the hair transplant.
Foundation of the Propatient Counselling Centre in 2012: Counselling and support for victims of failed cosmetic surgeries
The experiences with victims of unsuccessful or even botched hair transplantations, who turned to Hairforlife seeking help, were the motivating factor for another branch of activity, which was brought to life in 2012 in cooperation with lawyer Christoph Bomke (medical law firm BBP Rechtsanwälte based in Berlin) https://bbp-legal.com/anwaelte/#bomke, the Propatient Counselling Centre: www.propatient-beratungsstelle.de. Common objective: counselling and assistance for victims of failed cosmetic surgery.
Co-founding of the "HTTC Hair Transplant Training Center for Doctors in Ankara in 2015
The accompaniment of victims of botched cosmetic corrections and especially hair transplants made the need for qualified medical specialists increasingly clear. In collaboration/cooperation with the renowned Hairline Clinic/Dr. Özgür and Dr. John Cole (Atlanta/USA), one of the best-known hair surgeons worldwide, and Hairforlife, the "Hair Transplant Training Centre for Doctors " www.hairtransplant-trainingcenter.com was launched in Ankara in 2015. This created a facility located in Ankara that enables doctors specialising in hair transplants to enjoy excellent surgical training. For the Doctors' Training Center, I have – in addition to my Hairforlife activities – been abroad on business visits to clinics/doctors time and again since 2015 and I am available to doctors/clinics as a consultant for the Hair Transplant Training Centre on points such as clinic organisation, choice of instruments, after-care service, mail management
Co-author in the book "Hair Transplant Guidebook" Alliance4Hair 2021
In 2021, I co-authored several articles in the comprehensive patient book "Hair Transplant Guide" of Alliance4Hair (alliance4hair.com), which was created in collaboration with several doctors and professionals from Europe. Alliance4Hair is a cooperation of leading forums from several countries in close collaboration with the hair surgeons association FUE-EUROPE .org for the purpose of independent information regarding hair loss and hair transplantation.
Book contributions: "BASIC FUE DEVICES – INSERTION" , "FUE AUTOMATISATION ", "SEARCHING FOR A CLINIC", "WAITING FOR THE RESULT" https://alliance4hair.com/hair-transplant-the-complete-guide/ Direct download: Patient Handbook Hair Transplant Guide Alliance4Hair
Media appearances of Andreas Krämer and Hairforlife
During my career as a hair transplant consultant, I have been interviewed several times by the media on the subject of hair transplantation, or Hairforlife has been mentioned in the media:
Read more on Hairforlife – Andreas Krämer on TV.
General information about Hair4LIfe
Hair4life.info is the internet presence of the company Hairforlife Andreas Krämer, based in Thurgau in Switzerland in Kreuzlingen, managed by me Andreas Krämer as owner. Hairforlife offers general information, articles on the subject of hair surgery (hair transplantation/hair restoration surgery) at https://hairforlife-international.com/ as an online hair transplant consultation site, and also an initial free hair situation assessment by e-mail (online consultation). Hairforlife does not replace the consultation with a doctor. Before a hair transplantation, a consultation and explanatory talk is always held by the attending doctor.
Sources (texts/articles/pictures/videos) | Collaboration | Review | Hairforlife doctors expert editorial team
On www.hairforlife-international.com, information, articles, and doctor expert articles on the subject of hair surgery are published and Hairforlife is primarily aimed at people interested in hair transplantation. The selection of topics and article writing is done through close cooperation, exchange, review, and support (provision and approval of publication of images, results, videos, articles, info) of the Hairforlife expert editorial team and partner doctors, recognized experts in the field of hair surgery.
Hairforlife expert editorial staff and doctors/partner doctors
Hairforlife online consultation and case assessment
Are you interested in a Hairforlife consultation and initial free case assessment of your hair situation? Feel free to read here regarding a free hair transplant online consultation and fill out our contact form or consultation form.
Also feel free to read if you are interested: How is Hairforlife financed?