Contact and Hairforlife Andreas Krämer Imprint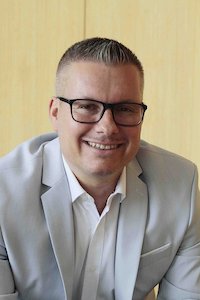 Hair4life is the internet presence of the company Hairforlife Andreas Krämer, based in Kreuzlingen, Thurgau, Switzerland, managed by Andreas Krämer as owner.
Hairforlife offers general information, articles and contributions on the subject of hair surgery (hair transplantation/hair restoration surgery) on the Internet at Hair4life.info as an online hair transplant consultation service and offers an initial free hair situation assessment by e-mail (online consultation). Hairforlife does not replace a consultation with a doctor. Before a hair transplantation, a consultation and explanatory talk is always held by the attending doctor.
Sources (texts/articles/pictures/videos) | Collaboration | Review | Hairforlife doctors expert editorial team
The selection of topics and article writing on the Hairforlife.info website is done by Andreas Krämer in close cooperation, exchange, review and support (provision and approval of the publication of pictures, results, videos, articles, information) of the Hairforlife expert editorial staff and partner doctors, long-time experienced doctors (hair surgeons) specialised in hair transplantation, recognised experts in the field of hair surgery. More on Hairforlife expert editorial team.
---
Hairforlife address:
Hairforlife Andreas Krämer, Gut Hochstrass 1, 8280 Kreuzlingen – Switzerland
Contact
Mail/Contact form/Consultation Form
Email: service@hairforlife.ch or use our contact form (if you send pictures by mail, please do not send more than 7 MB per mail and if necessary spread the pictures over several mails. Please use our consultation form first).
Phone
+41 (0) 79 820 14 14
Important information regarding telephone contact -Exclusive hair transplant consultations by mail (online consultations)
Time and again I receive requests for telephone contact. Please give priority to contacting me by e-mail at service@hairforlife.ch, or by contact form and/or consultation form.
Due to continuous clinic visits to cooperation partners and necessary travel to attend meetings/specialist seminars, among other things, I am very often in countries where there is a significant time difference to Germany/Western Europe. Flight times or appointments are also repeatedly postponed, so that telephone consultation times are unfortunately impossible to schedule.
In addition to all the other daily business such as answering emails, making case assessments and everything else that comes with running a business, I am also the proud and happy father of wonderful little triplets. Wonderful, but also triple the work and a big challenge.
I therefore ask for your understanding that it is currently impossible for me to offer telephone availability and telephone consultation times, also for this reason Hairforlife is purely focused on online consultations/consultations via e-mail correspondence, which offers me the opportunity to be able to organize my business and also private everyday life as a father of 3 children much more flexibly and also to continue to be there for my customers throughout, even when staying in international terrain. Thank you very much for your understanding!
Images used from Fotolia/Adobe:
iStock-1181184043 – https://www.istockphoto.com/de/vektor/mann-vor-und-nach-haarausfall-behandlung-in-frontansicht-gm1181184043-331185363
iStock-1178293202 – https://www.istockphoto.com/de/vektor/haarschutz-pflege-kosmetische-technologie-3d-konzept-haarfollikel-struktur-gm1178293202-329272044?clarity=false
https://www.istockphoto.com – Stock-Datei-ID: 1178728258
Walking Monk © jokatoons – Fotolia.com, cream on the bald head © Ingo Bartussek – Fotolia.com
89994780 – desktop computer screen with keyboard vector isolated©
pixelliebe – Fotolia.com
beauty face of an un shaved naked young man © Viorel Sima – Fotolia.com
Man Reading the News on a Digital Tablet © Rawpixel – Fotolia.com
world map © mumindurmaz35 – Fotolia.com
rtraits of a same middle aged bald man before and after wearing wig By zdravinjo – stock.adobe.com/

3d rendered illustration of healthy human hair By SciePro – stock.adobe.com/

Hair Transplant Fut Vs Fue By macrovector – stock.adobe.com/

Sheep By Kevin – stock.adobe.com/

Laboratory Cleanroom Research Development Examination Hospital By sebastianreuter – stock.adobe.com/

https://pixabay.com/de/photos/münzen-banknoten-geld-währung-1726618/