With the Hairforlife hair transplant online consultation service, I have been supporting people on their way to more hair splendour through a hair transplant since 2004 and cooperate exclusively with world-renowned hair surgeons, with sufficiently proven results/experience reports.
But the client this time was Christoph, my little brother from Germany, who had a hair transplant in Switzerland with my cooperation doctor Dr. Lars Heitmann in Switzerland, Zurich. We have been constantly monitoring his situation for many years. At every personal visit in Germany and Switzerland, I looked at his hair situation, the increasing receding hairline and the increasingly thinning hair. However, the plan was always to leave everything "untouched", as long as Christoph could continue to style his hair satisfactorily. Despite the receding hairline and thinning hair in the front area, this was still feasible for a long time with tricks such as hair concealers.
July 2021: Christoph's first hair transplant with the FUE technique with Dr. Heitmann
On 22/23/24 July 2021, from my brother's point of view, the time had "finally" come and my brother Christoph from Germany had his first hair transplant, read also "The step by step documentary of my brother's hair transplant, part 1".
Field report by Christoph: The 7-month update, there is already nothing left of the front bald patch
Already after 7 months Christoph enjoyed an excellent optical change and there was already nothing to see of the front bald patch, as seen in my brother's 7 month update.
12 Month result and final result
In the meantime, Christoph has achieved the final result after 12 months and is very satisfied. Feel free to have a look at the picture gallery: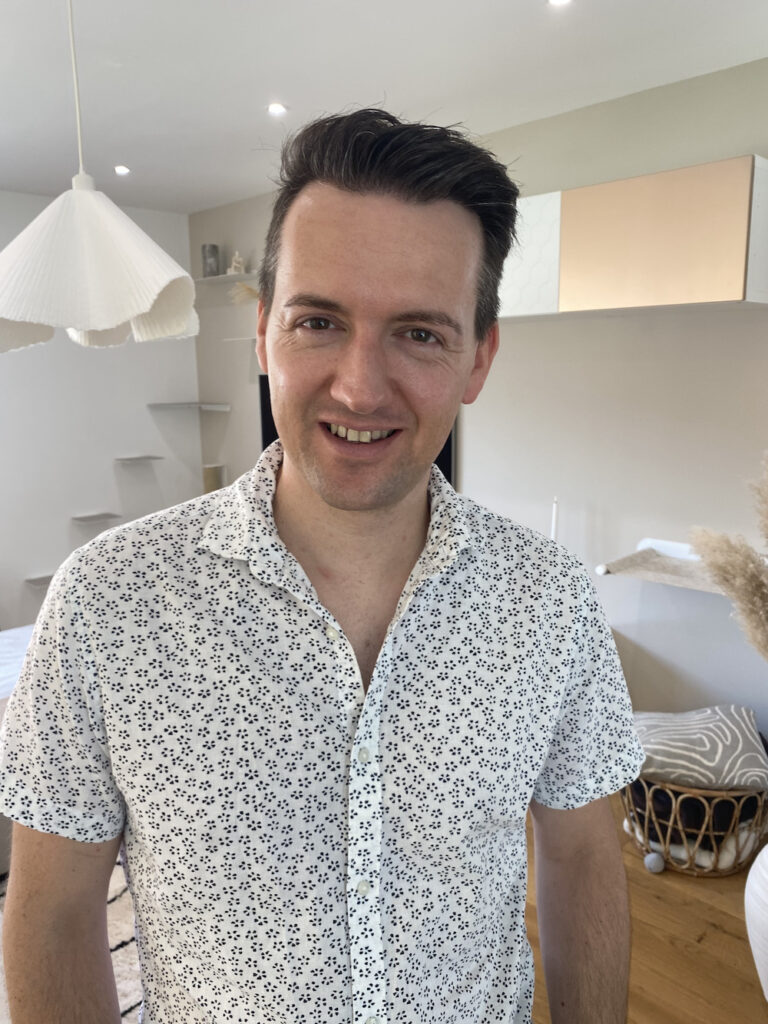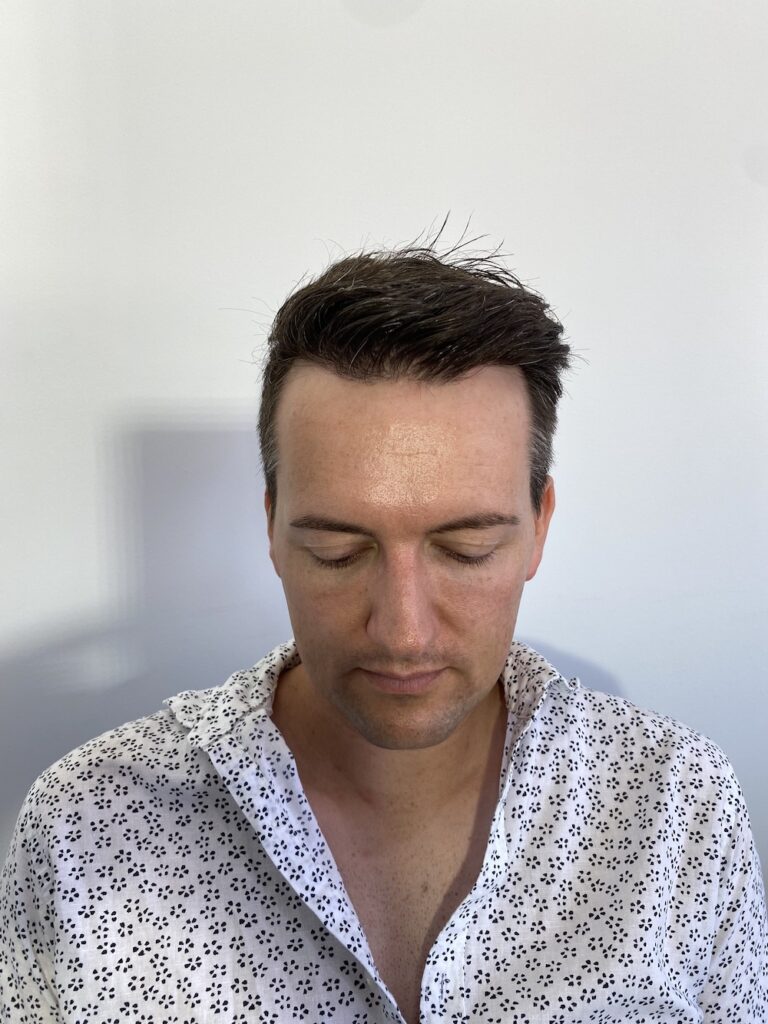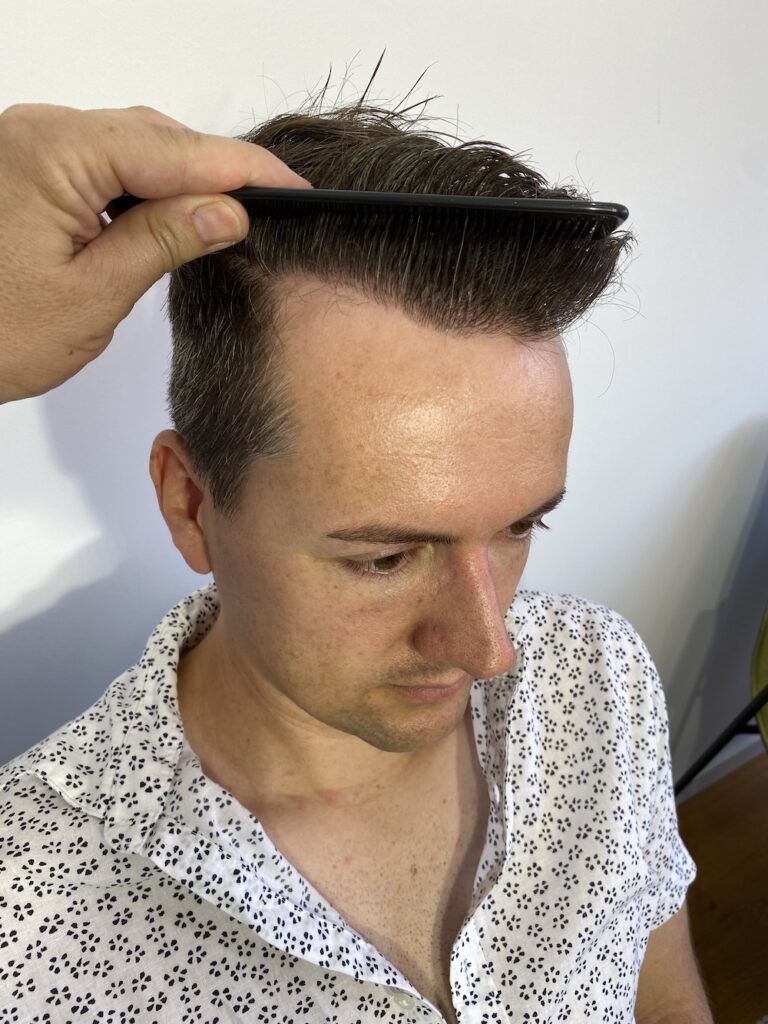 Update 12 Months Resultat