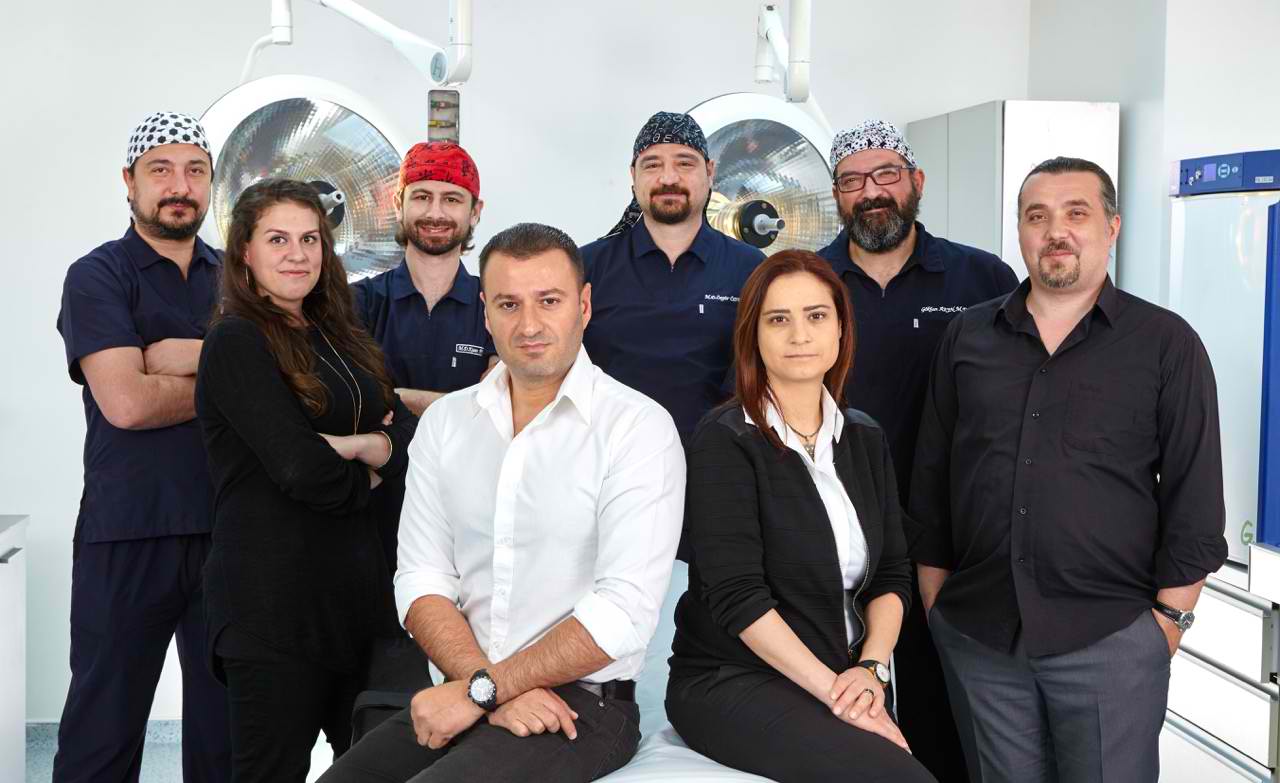 The picture above shows the complete Hairlineclinic team (from left to right): Dr. Cengiz, Office Assistant Dr. Özgür, Dr. Kaan, Clinic Manager Gökhan Dogan, Dr. Özgür Öztan, Mrs. Özge (consultation and hairline design), Dr. Akin, Patient Care Manager Engin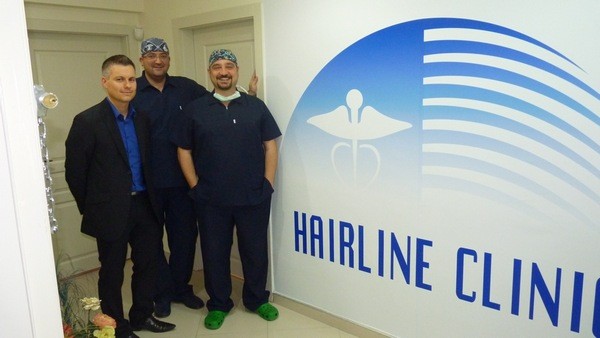 The picture (above) shows Dr. Özgür (right) and Dr. Akin (centre) during a clinic visit by Andreas Krämer (left) to the Hairline Clinic (HLC) in Ankara
The HLC Hairline Clinic – Dr. Özgür Öztan, Dr. Ali, Dr. Akin, Dr. Cengiz, Dr. Elif and Dr. Umut
The team around Dr. Özgür Öztan, Dr. Ali, Dr. Akin, Dr. Cengiz, Dr. Elif and Dr. Umut in the Hairline Clinic (HLC) Istanbul -Ankara/Turkey is a renowned address for FUE.
The Hairline Clinic was founded in 2002 by Dr. Özgür Öztan and concentrates exclusively on FUE hair transplants. The Hairline Clinic is one of the few clinics that perform body hair transplants (BHTs). In addition, hair transplantation repairs and FUE hair transplants without shaving (no shaving) are offered. More about this – see >>> FUE partial shaving .
A body hair transplantation can be especially interesting for patients who cannot be served with a common/normal hair transplantation (FUE or FUT). In these cases, in most cases no or hardly any hair can be taken from the fixed hair ring, so that too little donor hair is available in the hair ring or no acceptable results can be achieved with the maximum acceptable yield.
Body hair transplantation has not yet been sufficiently researched, so high growth rates cannot be promised. Nevertheless, the Hairline Clinic has already achieved remarkable results with body hair transplantation.
Results of the Hairline Clinic (HLC) in Istanbul – Ankara, Turkey
Have a look at some results of the Hairline Clinic on their website: https://www.fue-hlc.com/de/fue-haartransplantation-resultate/
The following pictures show Andreas Krämer during an operation at the Hairline Clinic / Ankara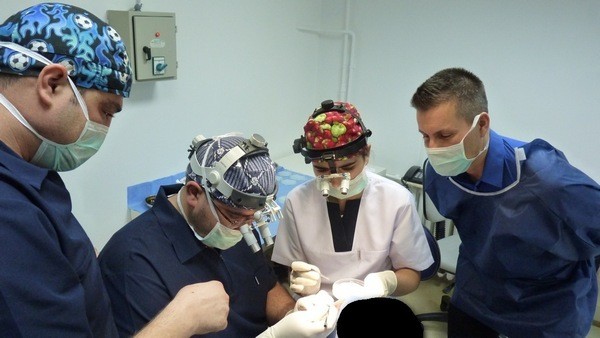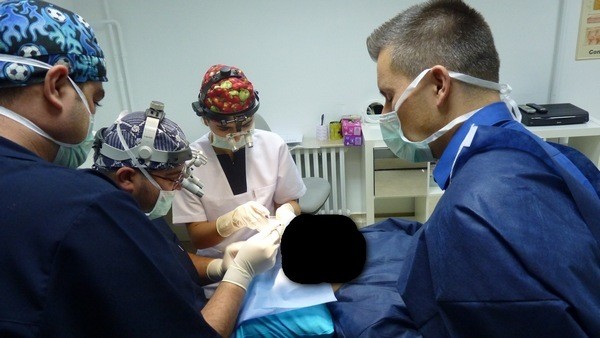 Address/Contact Hairlineclinic Dr. Özgür, Dr. Ali, Dr. Akin, Dr. Cengiz, Dr. Elif and Dr. Umut in Ankara, Turkey
Website: www.fue-hlc.com
Address:
HLC Hairlineclinic, Gaziosmanpaşa, Uğur Mumcu Cd. No:6, 06680 Çankaya/Ankara, Turkey
Tel.: +41 76 569 4284
Mail: info@fue-hlc.com