Androgenetic alopecia (hereditary / inherited hair loss) in women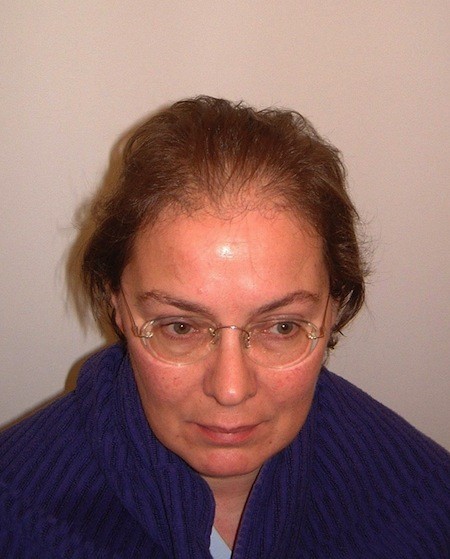 Women can also be affected by so-called AGA. Although the male sex hormone testosterone also plays a role in a weakened form in women, it is usually not a hormonal disorder but a genetic predisposition that triggers this form of hair loss. Whether taking the "pill" has a major influence on this has not yet been confirmed by experts.
However, women with AGA are very often psychologically at their limits. Many factors come into play here in varying degrees: lack of understanding on the part of the partner, very downgraded self-esteem, problems at work (where women are always expected to have a neat hairstyle) and others lead to a situation that is perceived as unbearable.
Female androgenic alopecia can be treated with hair transplantation. For more on this topic, see hair transplantation in women and also read the hair transplantation information.