Marco, the patient from the TV testimonial broadcast in January 2011 in the Swiss television health magazine Puls (see below for a 10-year update from 2021!), had already had a failed surgery in not the best hair transplant clinic in Germany.
The television team accompanied Marco to the hair transplant in Switzerland by Dr. Lars Heitmann in Zurich for a repair surgery – by means of FUE hair transplantation – and he reported on his hair transplantation experiences on television.
Due to his first failed hair transplant in Germany and negative experiences, Marco first went for a hair transplant consultation with the consultant Andreas Krämer from Hairforlife, who then recommended a repair using the FUE technique with Dr. Heitmann in Zurich – Switzerland. The Swiss television health magazine Puls accompanied the patient. From the consultation to the final result. Watch the TV report here:
Click here for the 1 part of the experience report of the SRF Puls programme: Consultation and Operation
Click here for the 2nd part of the SRF Puls report: The final result of Marco
Before the repair hair transplantation: The result of Marco's operation in Germany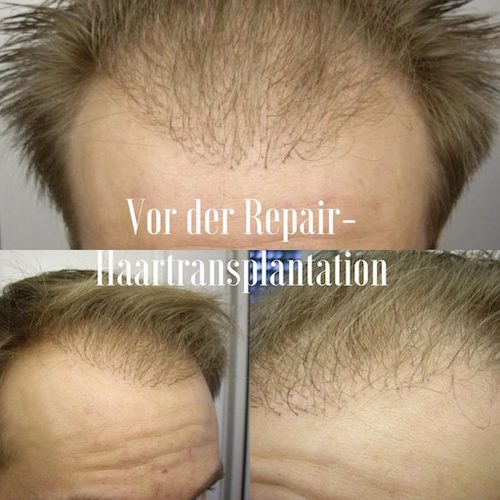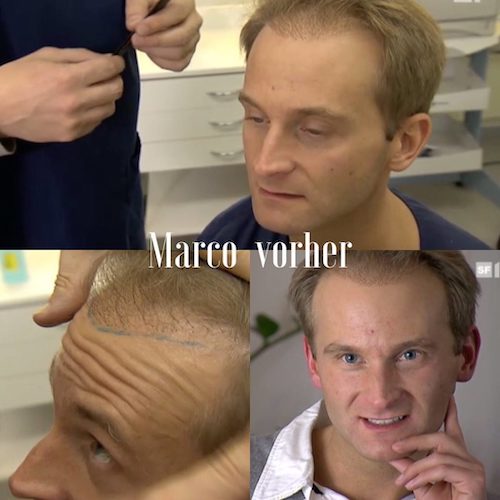 Advice from Marco by Hairforlife: Can the poorly performed hair transplant in Germany still be corrected?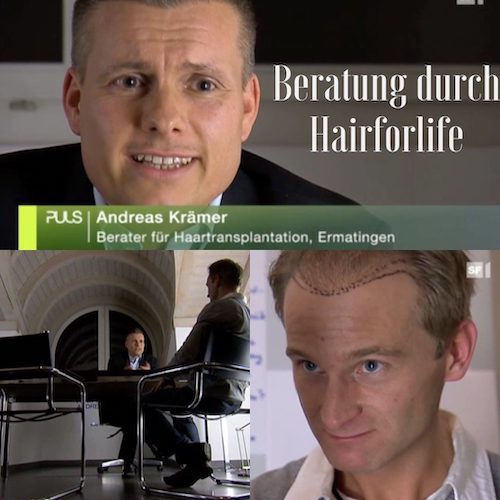 Repair hair transplantation by Dr. Lars Heitmann in Switzerland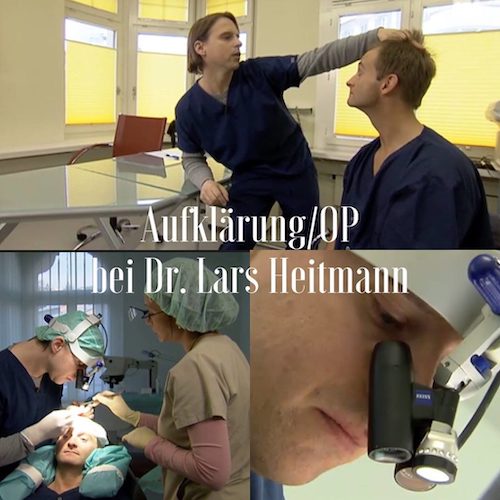 The result of Marco's repair hair transplantation with Dr. Lars Heitmann in Switzerland, who had previously been operated on in Germany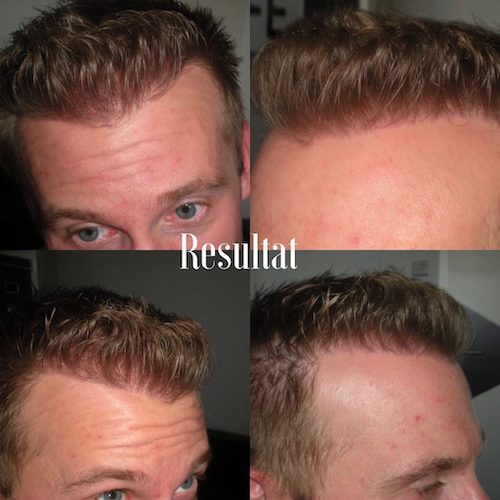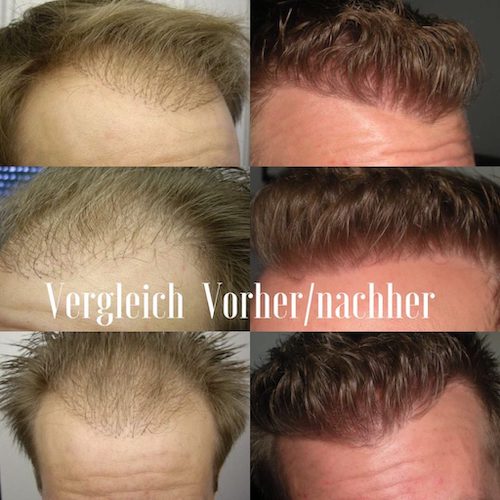 10 Year Update November 2021
Today, 10 years later, Marco is still very happy with the result. In November 2021, I met Marco for an update and shot a short video. Read also on Hair Transplant Doku Switzerland Television – Case Marco ► 10 Year Update! or watch the video directly here:
Read also the hair transplantation testimonial of Andreas Krämer.