Follicular units – Natural bundles of hair and the importance for hair transplantation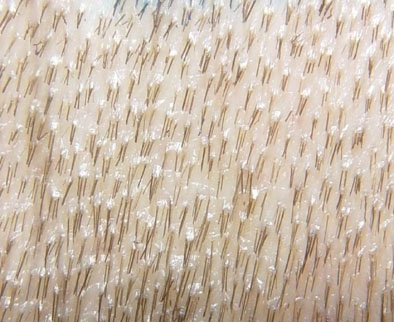 Over the years it has been discovered that hair does not grow individually but in natural bundles called follicular units (FU's). These follicular units usually contain between 1 – 4 hairs.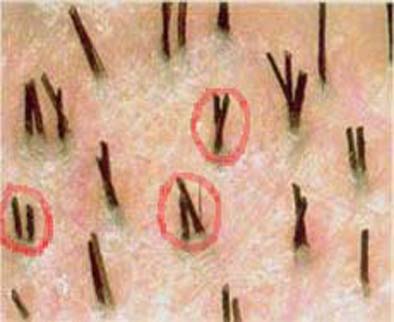 The natural FU densities usually range on average from 65 FU's to 110 FU's per sq. cm. Experience shows that FU densities are lower at the sides, next to the ears, and increase noticeably towards the posterior hair crown area.
For example, densities of only +- 50 FU's per square cm can be found next to the ears, but densities of over 110 FU's per square cm can also be found towards the back of the hairline.
Especially in modern hair transplantation, the follicular units (FU's) are of great importance for achieving a good result.
In modern methods such as strip & FUI, as well as FUE & FUI, only these natural bundles, i.e. individual follicular units (FU's) are used. To achieve natural hairlines, however, other things must also be taken into account.